Jalapeno peppers stuffed with cream cheese, then breaded and deep fried. Served with a creamy popper sauce.


Jumbo tiger shrimp hand-battered in our special seasoning then deep fried and tossed in our delicious hot sauce. Served on a bed of lettuce with pico de gallo and crumbled bleu cheese and raspberry vinaigrette dressing.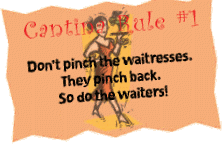 Crisp potato skins topped with Chorizo, then smothered in melted cheese, diced tomatoes and chopped scallions. Served with fresh sour cream. (Bacon potato skins available upon request.)


Everyone's favorite! Six mozzarella cheese sticks served with French fries and creamy ranch dressing.


A piping hot fondue of mixed cheeses, spices and fresh tomatoes, served with crispy tortilla chips.


Boneless chicken breasts hand dipped to order in our homemade signature batter, deep fried and served with French fries, BBQ sauce, honey dijon or ranch dressing for dipping.


Refried beans, enchilada sauce and finely chopped onions smothered in melted cheese, served with crisp tortilla chips.


Fresh corn tortilla chips piled high with beans, chorizo, cheese, avocado, lettuce, tomatoes, onions, jalapenos, black olives and sour cream.


Refried beans, layered with fresh cheese, shredded chicken and black olives, then topped with our fresh pico de gallo, sour cream, and guacamole. Served with warm flour tortillas.


A winning combination of Santa Fe Chili Poppers, Sagebrush Flautas and Mexiskins … served with fresh sour cream, guacamole, pico de gallo and popper sauce. Great for a group!